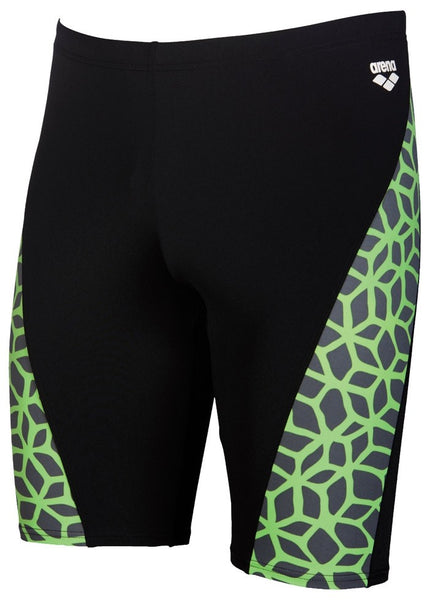 Arena Carbonics Panel Jammer Men's
Gear up with the next generation of training swimwear in our Carbonic Panel jammers. This streamlined men's swimsuit is engineered for intensive swimming and reduced drag. We upgraded our classic jammer design with panels of a bold molecule print and our name and logo at the waist.

Fabric
With unrivalled chlorine resistance, MaxLife outperforms other technical fabrics. This highly durable material dries fast, retains shape better and has UV protection. Feel the difference a superior textile makes in a suit that looks like new swim after swim.

Design + Fit
At 45 cm long, our jammers cover and support your body from mid-waist to knees. They hug the body for a no-budge fit and zero distractions while swimming. Lined through the front for extra coverage and a smooth finish.