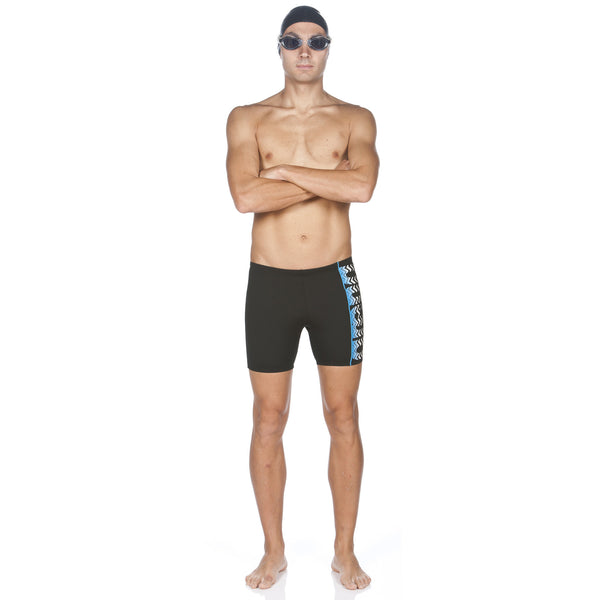 Arena Floater Midjammer
Dive into your next swim session in a hydrodynamic men's swimsuit with strong athletic style. Designed for frequent use and training, our Floater midjammers feature our moniker in a wavy pattern of dégradé colour. We like how it contrasts with the swimsuit's dark tone.
Fabric
Extremely resistant to chlorine, MaxLife is the optimum fabric for frequent swimming. Engineered for resistance to snagging, sagging and fading, this fast-drying textile makes a durable swimsuit for serious swim sessions.
Design + Fit
Train faster in this streamlined men's swimsuit. At 35 cm long, our midjammers cover you from mid-waist to mid-thigh. The no-budge fit and drawstring waist ensure these swim trunks stay in place while you're blasting through the water. Finished with front lining.