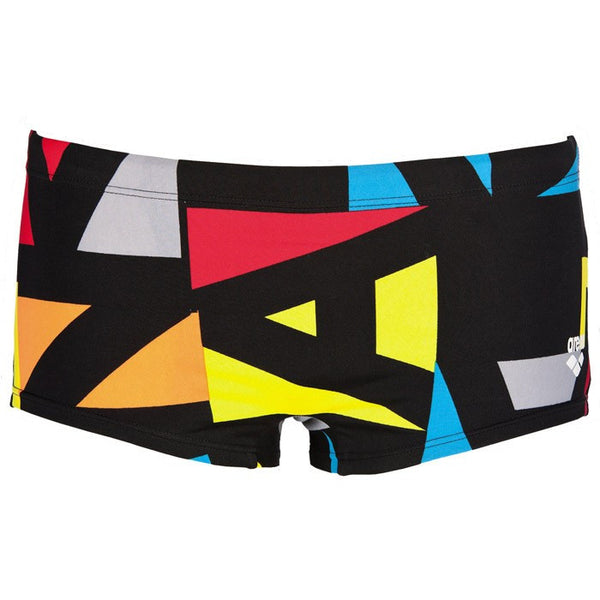 Arena Mens Odense Low Waist Short
We make the world's fastest swimsuits for training and long hours in the water. Our Odense low-waist shorts for men are printed with big block letters and bold colours in a dynamic all-over print. If water is your battlefield, suit up in this arena design.

Fabric
Our revolutionary MaxLife fabric was designed to stand up to hard-core swimming. With excellent chlorine protection, this swimsuit material won't lose its shape or fade over time. A quick-dry stretch textile that is perfect for indoor or outdoor use.

Design + Fit
Technological and tailored, our streamlined low-waist shorts mould perfectly to your body. They measure 17 cm in length with more upper-leg coverage than a brief but the same freedom of movement. Lining through front and internal drawstring.