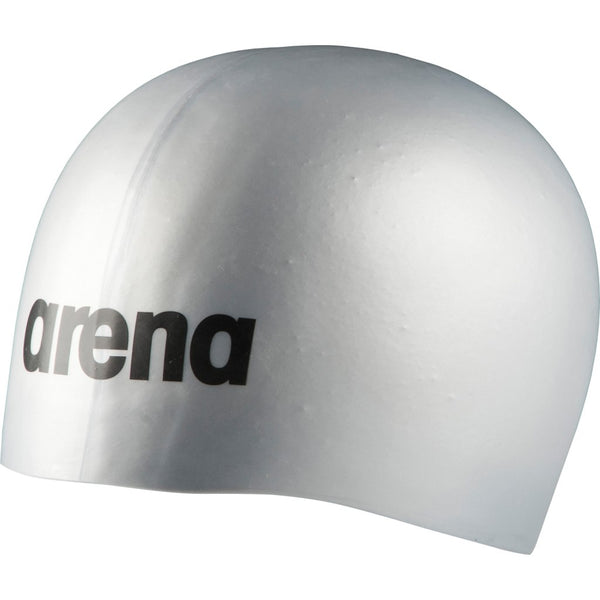 Arena Moulded Pro Swim Cap
Get off the block and glide with our Moulded Pro swim cap. Engineered with 3D moulding for a wrinkle free fit that reduces friction, this headcover is a hydrodynamic solution for racing. It's designed as an easy-to-wear style, even for long hair. We love the way our name pops against the contrasting background. Choose from a range of strong colours.

Material + Fit
Silicone is a durable, highly elastic material that smoothes your head into a sleek shape while protecting your hair. Strong, soft and streamlined, you'll feel at your best on game day in a silicone cap.

Care
Extend your cap's lifespan with proper care. We recommend washing it in fresh water after use and air drying it away from radiators or other heat sources.