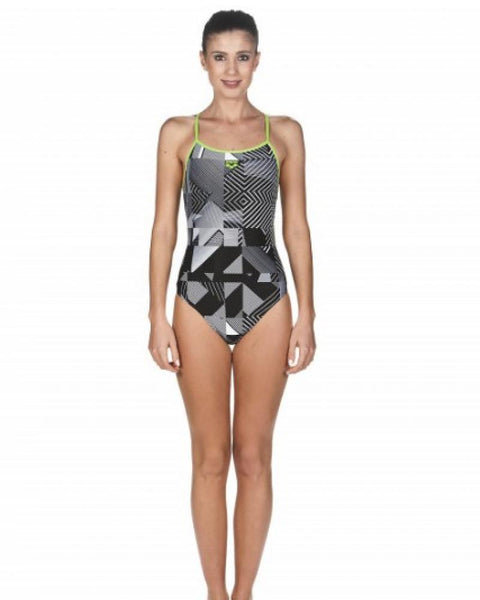 Arena Optical One Piece
Blocks of different graphic prints create the textural effect of our Optical women's one-piece. Developed for the wear and tear of training, this eye-catching swimsuit will take you through seasons of hard practice. Finished with solid trim that beautifully punctuates neck and shoulders.

Fabric
MaxLife is the ultimate swimwear fabric for chlorine resistance. This fast-drying textile retains shape, won't fade and outperforms other materials. Feel the difference a superior fabric makes in a suit that looks like new swim after swim. Integrated UV protection.

Design + Fit
Our women's swimsuits combine style with practicality. Our Accelerate back has skinny criss-crossing straps and a large cutout enhancing flexibility in the water and adding interest to the design. The leg is high-cut for a flattering look. Find your best fit with the adjustable straps.