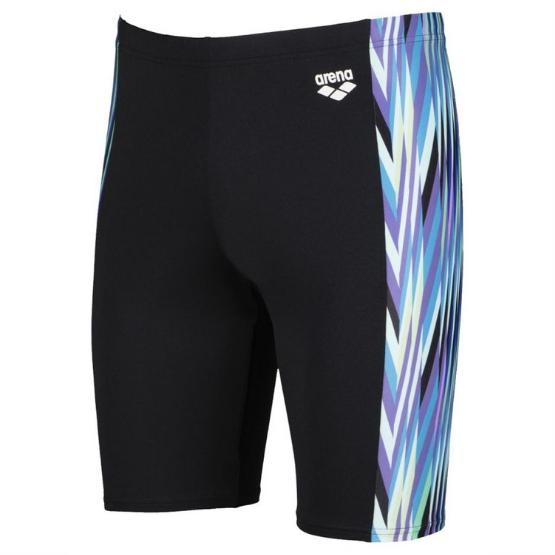 Arena Speed Stripes
Description
Upgrade your swim gear with our technologically-advanced Odense jammers. This men's swimsuit is designed for hard-core pool practice and swim sessions. We like its cool athletic style with a multicoloured print along the sides. Available in two attractive colour palettes.

Fabric
Extremely resistant to chlorine, MaxLife is the optimum fabric for training and frequent swimming. Engineered for resistance to snagging, sagging and fading, this quick-dry textile makes a durable swimsuit for serious swim sessions over long periods of time.

Design + Fit
We design men's swimwear that reduces water resistance for optimal speed. This suit measures 45 cm long, covering you from mid-waist to just above the knee. Adjust the drawstring waist for a perfect fit. Lined through front for opacity.