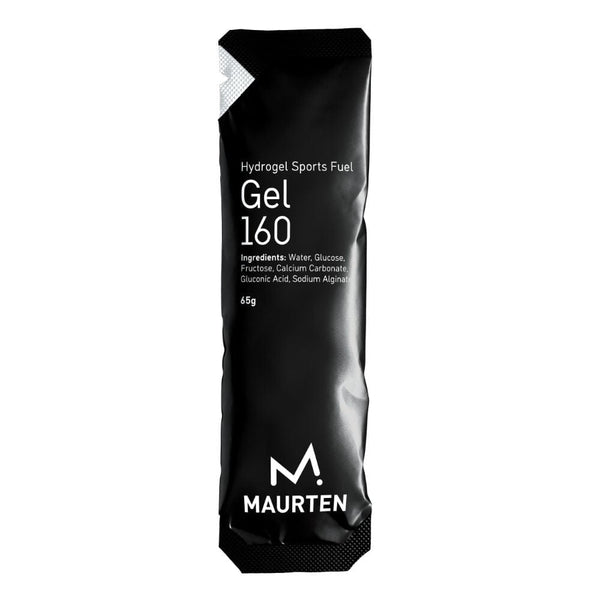 Maurten Gel 160 Single Sachet
Maurten Gel 160 Single Sachet is a bigger hydrogel option — encapsulating 40 grams of carbohydrates in each serving. Proven technology built with just 6 natural ingredients — no added colors, preservatives or flavors. For athletes who want more energy in each gel to fuel their training and racing.
PRODUCT HIGHLIGHTS 
Well suited to longer endurance training and racing — gravel racing, ultra runners and Iron-distance triathletes
Uses the same proven Hydrogel Technology as other products in the Maurten ecosystem — just more in each serving
Enables smooth transportation of carbohydrates through the stomach to the intestines where it's absorbed — faster — reducing the risk of gastrointestinal distress.
PRODUCT DETAILS
Contains 40 grams of carbohydrates in each sachet 
Contains 6 ingredients
Uses a blend of fructose and glucose at a ratio of 0.8:1
No added preservatives, artificial flavours or colours
Weighs 65 grams