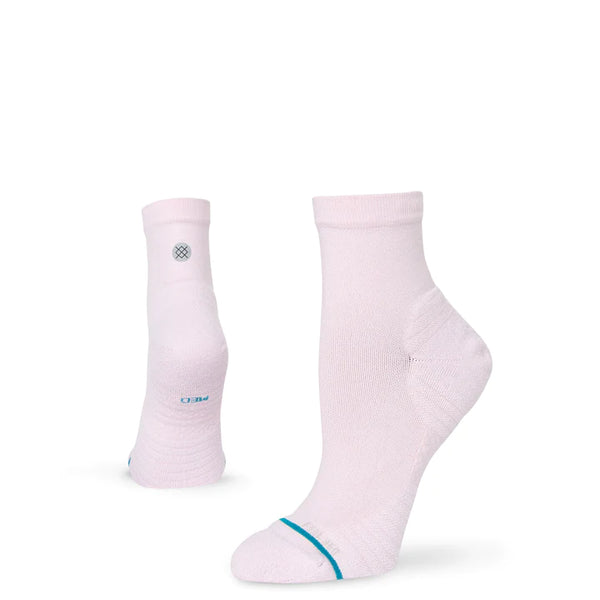 Stance Quarter Socks Women's
Light on cushioning, heavy on performance.
Lightweight cushioned socks with Feel360™ and Infiknit™ technology are the ultimate socks to empower daily performance. Active fabric keeps you cool with maximized airflow and breathability. Featuring Active Arch Support to combat over-exertion and fatigue and Channeled-Air active cushioning for breathable comfort.
Infiknit™ technology: special manufacturing process for optimal tear resistance.
Stance Feel360™: exclusive fibre treatment that reacts to body temperature for ultimate active comfort.
Material 69% polyamide, 21% polyester, 6% cotton, 4% elastane