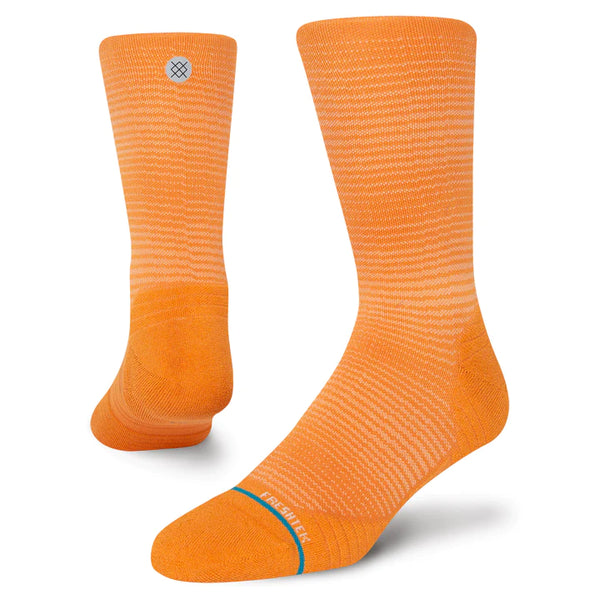 Stance Variegated Crew Rust
Finally, socks designed to match your performance. Feel360™ — our signature on freshness — gives these crew socks continuous moisture-wicking powers so that you can always push further, and Infiknit™ fiber makes rips and tears a thing of the past. A lightweight cushion and soft nylon blend keep your feet quick and ready for action.
A classic sock height that hits the mid-point of your lower leg.
75% nylon, 16% polyester, 5% elastomer, 4% combed cotton
Light Cushioning
These lightweight socks offer a breathable barrier between your foot and shoe with select cushioning.